Wednesday, December 4, 2019 10:00 am - 3:00 pm

Free One-On-One Business Counseling Sessions @ SIBL - hosted by Pace University Small Business Development Center (SBDC)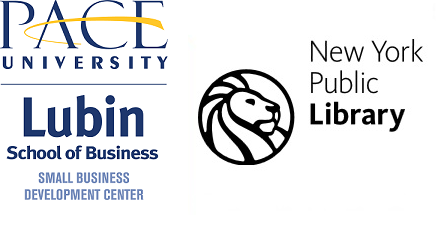 Do you have questions about financing the growth of your business or want help developing marketing strategies for securing new customers If so, then sign up for free one-to-one small business counseling sessions with one of our business advisors who can answer questions you may have about a variety of topics such as access to financing, contract procurement with public agencies, and developing a business plan. Our team of advisors have worked with clients from all types of industries and can provide you with valuable insight and resources that can help you solve problems or take your business to the next level.
We will host one-hour slots with a NYS-certified Business Advisor twice each month at the NYPL's Science Industry & Business Library (SIBL). If you are interested, please select and register for a single date. Once you've registered on Eventbrite, we will follow up with you to schedule a specific time. We encourage you to do so as soon as possible as we will be scheduling on a first-come, first-served basis.
If all of the open slots fill up or if you can't make it to one of the days that we'll be at SIBL, we are more than happy to set up a one-on-one counseling session with one of the advisors at our Lower Manhattan office located at 163 William Street or via Skype. Please feel free to contact us by telephone at (212) 618-6655 or by email at sbdc@pace.edu with any questions.
CLICK HERE TO REGISTER